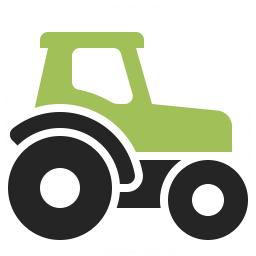 National Farmers Union
We worked in partnership with the National Farmers Union (NFU) for several years, running their vehicle discount scheme, and during that time we offered members guidance and support in choosing and financing their new vehicles for farm and personal use – and enabled them to access attractive additional member discounts on new cars, light commercials and pick-ups.
More for your money
Even though we no longer administer the NFU vehicle discount scheme, we are in the ideal position to help NFU members make the most of their vouchers by securing the best possible dealer discounts for vehicles made by Land Rover, Jaguar, Volvo, Ford (Ranger), VW (Amarok), Nissan and Audi.
Additionally, as we've got a specialism in working with significant numbers of customers from the farming and countryside sports community (we also run vehicle discount schemes for BASC and Fram Farmers), we're particularly well-placed to help find the right vehicles for the job.
We can still manage the process from initial enquiry through to delivery, removing the legwork and saving the time involved in going from dealership to dealership comparing vehicles and deals. Also, as we're not tied to a particular manufacturer, we're able to offer a more impartial service tailored to the member's needs, rather than being limited by a small, brand-specific selection of vehicle options.
Seamlessly switch between vehicles
We also make it easier to make the switch between old and new vehicles, with key-to-key handover available on part-exchanges, and a range of low-rate finance options available, too.
Call us on 01473 873003, or alternatively use our online form – please include the following information in your message, to ensure the most efficient response:
Full name and address
Contact telephone number and email
Brief outline of the type of vehicle you're looking for, and whether you require any finance