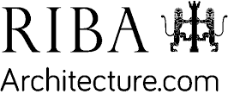 Royal Institute of British Architects (RIBA)
We at TysonCooper have been running the RIBA Vehicle Programme for the Royal Institute of British Architects since early 2018, helping members and Chartered practices source their new vehicles at the right price, and without all the bother of finding out which makes and models fit both needs and budget, and doing the rounds of the dealerships.
Various makes and models
As we deal with a wide range of manufacturers, we can more impartial advice than the traditional dealership experience might offer, and our market-wide knowledge also helps us to balance wants and needs with budget limitations, too.
RIBA members can benefit from improved discounts on a varied choice of cars, pick-ups and light commercial vehicles, whether they're looking to buy, finance or lease a vehicle for business or personal use (or even for another member of their household).
Save time and money
As well as making sure the vehicle sourcing, ordering and delivery process is as hassle-free as possible, we also help keep things simple by offering a part-exchange option – and thanks to our key-to-key handover service, switching cars is as easy and seamless as it can be.
If you're a RIBA member and thinking of upgrading your vehicle – or you're looking to squeeze more from your company's vehicle budget – call us now on 01473 873004 to find out more about our latest selection of Vehicle Programme deals and discounts. Or, if you prefer, please contact us through our online form – if you could please include the following details, we can respond to your enquiry with maximum efficiency:
Full name and address
Contact telephone number and email
RIBA membership number
Brief details on the vehicle you'd like to purchase, and any finance required