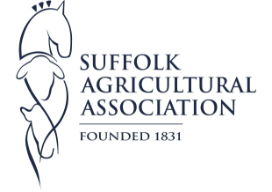 Suffolk Agricultural Association
We welcome members of the SAA to our partner programme and look forward to saving you time and money and removing the hassle from your next new vehicle acquisition – whether for business or personal use.
Save your time and money on new vehicles
We are a local fleet management company based in Ipswich and offer preferential discounts and rates to SAA Members across a wide range of manufacturers – for business or personal use and including BUY-FINANCE and LEASE options.
We also offer a simple part exchange option – regardless of how you fund your new vehicle – with a seamless key for key exchange for maximum convenience and minimal hassle. As we're local we can visit your home or office to appraise your vehicle – all at safe distance – alternatively Click here for our online appraisal form – your first step to getting the best trade in value!
The price is just the start …
It's not just about the discount however as we are here for all matters relating to vehicle choice, funding options and fleet services – helping members make the right choice and especially those considering electric or plug-in vehicles, to decide whether they can work now or help plan their transition for the future – questions answered – myths debunked and facts given in plain English.
If you operate vehicles in your business we offer full fleet consultancy to help you reduce cost and risk across your vehicles and drivers and also cloud based fleet management software to take the guess work out of managing your fleet – click here for more details.
Additionally we offer advice and savings on products like maintenance plans, GAP, Alloy Wheel and SMARTRepair insurance on new vehicle sales with our in-life partners.
It's not just vehicles – we provide an array of funding solutions for all kinds of business assets including plant, machinery and specialist manufacturing and processing equipment.
Next steps …
Are you an SAA member? For a great-value, easy way to buy, finance or lease your next new vehicle and manage your fleet, call us now on 01473 873004 to find out the very latest offers to suit your needs – or support your business. Alternatively, you can reach us through our contact form – please include the following details so we can respond to your enquiry efficiently:
Full name and address (including Business if company enquiry).
Contact telephone number and email.
Brief details on the vehicle you'd like to purchase or services of interest – including any finance required.